One Piece Log Collection Large Statue Series Nico Robin
One Piece Log Collection Large Statue Series Nico Robin
Manufacturer :
Manufacturer URL:
Original:
character:
From the DVD Series "ONE PIECE Log Collection" of the animation "ONE PIECE",
The fourth of the large statue Series
Introducing the fascinating ``Nico Robin'' with an intellectual smile in a Chinese dress!
We maximized the precision modeling and Paintwork: effect.
The pedestal that recreates the world of "ONE PIECE", which is full of dynamism and power, is also of great interest.
Please keep it at hand and check.
Product Categories
JAN code

4580650290045
Release Date

Shipped in 2wks
Series
Base Sculptor
Distributor:
Scale
Material: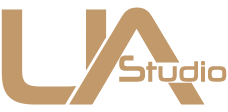 Unique Art Studio Co., Ltd.