One Piece Log Collection Large Statue Series Sanji
Manufacturer :
Manufacturer URL:
Original:
character:
Series anime "One Piece"
Sanji, the 5th in the Series from "ONE PIECE Log Collection", is here!
Express a profound feeling by combining theオリジナル
The luxurious decoration enhances the atmosphere and enhances the atmosphere.
Gradation is also applied to the cloak to express the dynamic feeling of the flame.
Attention is paid to the powerful Sanji with a Height:
Product Categories
JAN code

4580650290052
Release Date

Shipped in 2wks
Series
Base Sculptor
Distributor:
Scale
Material: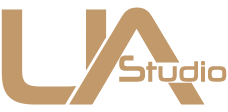 Unique Art Studio Co., Ltd.